Our spa hotel in Rhône-Alpes welcomes you for your special summer detox cure!
In the spa hotel, taking care of you has never been easier. Enjoy your free time, during the summer holidays, to begin a detox program.
At the restaurant of Aix-les-Bains, light cuisine
In the summer, we want to indulge ourselves with a quality diet and low in fat. At the hotel restaurant in Aix-les-Bains, our chef offers a light and tasty cuisine. You can enjoy a selection of first-class fruits and vegetables. Order steamed meals to enjoy all their nutritional qualities. What to do an effective detox and slimming treatment during your stay with us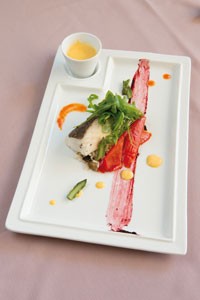 Aquatic activities with tense effects on the body
Pond activities are ideal for stimulating the body in a gentle way. At the Hotel de la Villa Marlioz, practice aquabike or aquagym at your own pace whith a coach if necessary. Under the effect of water, all the muscles of your body are stimulated. After several sessions, you will see a renewed energy and significant changes on your body. These activities, easy to practice, and not violent, are suitable for all.
A space of care in Aix-les-Bains to reveal the beauty of your skin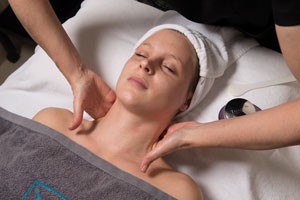 The beneficial effects of massages on the epidermis are no longer to be demonstrated. In our beauty and wellness area, you can enjoy natural cosmetic treatments for face and body. Let yourself be tempted by scrubs or masks made from algae and clay. These products rich in mineral salts and trace elements, bring visible effects on your epidermis. Your skin, entrusted to the hands of our estheticians, regains radiance and tonus.
In our hotel in Villa Marlioz, you will spend a stay under the sign of the fitness for a result visible from inside and outside!